mithrilwisdom
Survivor


member is offline




Trying to stay one step ahead of the hordes of the undead [F4:mithrilwisdom][F4:mithrilw isdom]





Joined: Jun 2012
Gender: Male


Posts: 9
Location: Cardiff, United Kingdom
Karma: 0
Zombie discrimination. This must stop!
« Thread Started on Oct 25, 2012, 3:45am »

---

I'm all for the swift dispatching of the undead. Cricket bats are favoured, but a bullet in the head works just as well. However, there are a few poor souls who retain a sliver of their former selves and are at least a little self aware. Think Bub from Day of the Dead; the poor sap. Zombies like this are being denied equal opportunities on account of their post dead state, and this institutionalized discrimination is everwhere.



This footage from Confused.com shows a cognizant zombie attempting to provide protection for his family, only to be told that "zombies are excluded from all life insurance policies" by the still-living agent.

This prejudice must stop! Zombies were people too, and if we don't speak up for them, who will! They certainly can't; they vocal chords have all but rotted away.



---

Groovy.
Morg308
Raider


member is offline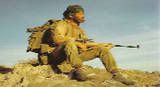 Tired of being tired.





Joined: Nov 2010
Gender: Male


Posts: 490
Location: Arizona
Karma: 25
Re: Zombie discrimination. This must stop!
« Reply #1 on Oct 28, 2012, 8:02am »

---

As the movie 'Fido' showed us, Zombies need love too...

---

tistine is a troll. No matter what you say, he will find a way to ridicule it. I encourage everyone to simply boycott him. Witness the responses I got from him. He's not worth the effort.