anammox
Guest

Greetings. I'm new and looking for direction.
« Thread Started on Sept 27, 2012, 11:20pm »

---

Hi. My name is Vince. My interest in things PA originates from my personal interests in sci-fi and fantasy in addition to my academic and professional careers as a scientist. I do research in wastewater recycling and reuse with a background in biology and environmental engineering.

I'm relatively new to the PA scene and have become recently infatuated with PA novels. I've just read world war z, ready player one, lucifer's hammer and zone 1. I've watched oh so many PA movies over the years.

I have a question - where should I start? I'm looking at buying some of the books recommended in the other discussions on the forum (bug out, bug out bag, how to survive the end of the world, SAS survival book etc). Is that a good place to start? With a likely lack of electricity PA, I want hard copies of valuable information...

I look forward to hearing from someone about what direction to head in. There's so much information on the forums I don't know where to start.
jimpi
Wasteland Warlord


member is offline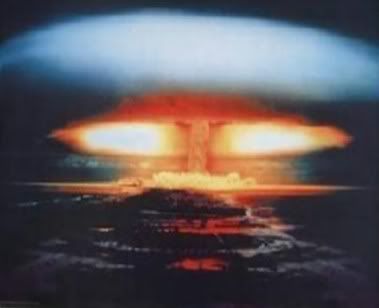 www.SurvivalWeekly.com [F4:JimPI][F4:100000720517507]





Joined: Sept 2010
Gender: Male


Posts: 201
Karma: 9
Re: Greetings. I'm new and looking for direction.
« Reply #1 on Sept 28, 2012, 10:18am »

---

Hey Vince, welcome to the forum.

One potential starting point is a free online course in disaster readiness I'm doing on my site. It is called Countdown to Preparedness http://survivalweekly.com/countdown-to-preparedness/. Every week, I post a new lesson, complete with assignments. We're up to Week 40 right now. You might consider going through those lessons.

For books, I highly recommend the following:

Build the Perfect Bug Out Bag by Creek Stewart
Bug Out by Scott B. Williams
Survival Mom by Lisa Bedford
The Doom and Bloom Survival Medicine Handbook by Dr. Joseph Alton and Amy Alton (Dr. Bones and Nurse Amy, as they are often known)

The first step in prepping is often to put together a bug out bag. Having this portable collection of supplies will get you on the right track, as well as give you a sense of accomplishment that you're doing SOMETHING. Concurrent with that, start setting aside food and water. Don't worry about trying to amass several months' worth of food all at once. A little at a time will add up quickly.

If you have any questions at all as you go along, please feel free to post them here or email me direct - Jim@SurvivalWeekly.com.

---