Morg308
Raider


member is offline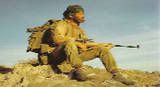 Tired of being tired.





Joined: Nov 2010
Gender: Male


Posts: 490
Location: Arizona
Karma: 25
Re: Megaton's Arsenal
« Reply #15 on Mar 21, 2011, 9:58pm »

---

Nice Ruger! I've been looking at those myself. I really love my SIG P6 (P225) - it's my 2nd favorite pistol after the 1911A1. Someday I'll have another 1911. I really like the SAA also. For me it's a matter of ergonomics - I sold my CZ-52 because it was too big for my hand and I couldn't seem to hit anything with it. With the SIG I can keep all 8 rounds in an 8" circle, rapid fire at 25 yards.

---

tistine is a troll. No matter what you say, he will find a way to ridicule it. I encourage everyone to simply boycott him. Witness the responses I got from him. He's not worth the effort.
King of the Wastes
Wasteland King


member is offline




GTFO MY PORCH [F4:PA_Earth][F4:KingoftheWast e]




Joined: Apr 2010
Gender: Male


Posts: 1,883
Location: The Mojave Waste
Karma: 23
MEGATØN
The Ayatollah of Rock and Rolla


member is offline




Post-Apocalyptic.com [F4:megaton_us][F4:10000114386 1396]





Joined: Apr 2010
Gender: Male


Posts: 1,999
Karma: 43
Re: Megaton's Arsenal
« Reply #17 on Mar 22, 2011, 12:50am »

---

Hey Morg, I've got a cheap ($60) red dot scope on my M&P, but even with a brand new battery, the dot is so faint I can barely see it, unless it's against the black of target. Is there usually a way to brighten the dots on those, or is that just what I get for getting a cheap scope?



---

May the road gangs never meet you. May the wind be fallout-free. May the sun shine through the ashes, hot rain not fall on thee. And until we meet again, may no one hold your flesh in the palm of their hand.

---

Post-Apocalyptic.com

-

Twitter.com/PostApoc_Blog
King of the Wastes
Wasteland King


member is offline




GTFO MY PORCH [F4:PA_Earth][F4:KingoftheWast e]




Joined: Apr 2010
Gender: Male


Posts: 1,883
Location: The Mojave Waste
Karma: 23
KevinTheCynic
Wasteland Warlord


member is offline








Joined: Nov 2010
Gender: Male


Posts: 555
Location: Australia
Karma: 24
Re: Megaton's Arsenal
« Reply #19 on Mar 23, 2011, 4:07am »

---

Many red dot scopes allow you to adjust the brightness, if there's nothing listed in the instructions/guide I'd recommend getting a new scope that can be adjusted.

---

"Had I been informed of the impending apocalypse, I'da stocked up" -- Dale, The Walking Dead TV series, Season 1 Episode 4

"There are no bad ideas, just a lack of will to execute them." -- Charlie Harper, Two and a Half Men TV series.

"Engines stop running, but I have no fear, 'Cause London is drowning, and I, I live by the river"
'London Calling', 1979
The Clash
King of the Wastes
Wasteland King


member is offline




GTFO MY PORCH [F4:PA_Earth][F4:KingoftheWast e]




Joined: Apr 2010
Gender: Male


Posts: 1,883
Location: The Mojave Waste
Karma: 23