lonewolf
Survivor


member is offline





one shot one kill





Joined: Jul 2012
Gender: Male


Posts: 11
Karma: 0
mossberg 500 or remington 870
« Thread Started on Jul 16, 2012, 11:33am »

---

what do you prefer and why. the mossberg 500 or the Remington 870. I prefer the 870 because I have used it and found it to be a solid and trusty gun.
King of the Wastes
Wasteland King


member is offline




GTFO MY PORCH [F4:PA_Earth][F4:KingoftheWast e]




Joined: Apr 2010
Gender: Male


Posts: 1,883
Location: The Mojave Waste
Karma: 23
Morg308
Raider


member is offline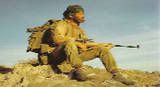 Tired of being tired.





Joined: Nov 2010
Gender: Male


Posts: 490
Location: Arizona
Karma: 25
Re: mossberg 500 or remington 870
« Reply #2 on Jul 28, 2012, 4:47am »

---

I think both are good, but prefer the Remington. I have Remington pump rifles as well and the ergonomics/trigger group is basically the same, so I have 'spares'. The 870 does well with a lifter upgrade. (cheap fix.) I've heard Mossbergs sometimes break extractors so I'd have a spare-they are easily replaced from what I understand however. Both are GTG. If buying a Mossberg and I could afford it I'd go for a Mariner (SS) or a 590A1 (same as issued to USMC.)

---

tistine is a troll. No matter what you say, he will find a way to ridicule it. I encourage everyone to simply boycott him. Witness the responses I got from him. He's not worth the effort.
King of the Wastes
Wasteland King


member is offline




GTFO MY PORCH [F4:PA_Earth][F4:KingoftheWast e]




Joined: Apr 2010
Gender: Male


Posts: 1,883
Location: The Mojave Waste
Karma: 23