terryd
Scavenger


member is offline









Joined: Sept 2010
Gender: Male


Posts: 126
Karma: 7
MEGATØN
The Ayatollah of Rock and Rolla


member is offline




Post-Apocalyptic.com [F4:megaton_us][F4:10000114386 1396]





Joined: Apr 2010
Gender: Male


Posts: 1,999
Karma: 43
Re: Ghost Fleet
« Reply #1 on Jun 9, 2011, 5:07pm »

---

Kinda sad that they're just rusting away. But I guess once they get past a certain point it's not worth trying to restore them.

---

May the road gangs never meet you. May the wind be fallout-free. May the sun shine through the ashes, hot rain not fall on thee. And until we meet again, may no one hold your flesh in the palm of their hand.

---

Post-Apocalyptic.com

-

Twitter.com/PostApoc_Blog
King of the Wastes
Wasteland King


member is offline




GTFO MY PORCH [F4:PA_Earth][F4:KingoftheWast e]




Joined: Apr 2010
Gender: Male


Posts: 1,883
Location: The Mojave Waste
Karma: 23
matov
Wasteland Warlord


member is offline









Joined: Jul 2010
Gender: Male


Posts: 393
Location: London
Karma: 18
Re: Ghost Fleet
« Reply #3 on Jun 24, 2011, 4:05am »

---

Wow. Just seen this thread. Those are amazing photographs and the one with the 'Sea Shadow' in it is just incredible on all sorts of levels.

I confess that if I could have my time over again then this whole 'urban exploration' malarky would be something I would throw myself into and might also be something that stops me from becoming the self-induced fat boy that I am today.



---
Morg308
Raider


member is offline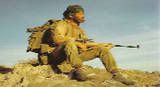 Tired of being tired.





Joined: Nov 2010
Gender: Male


Posts: 490
Location: Arizona
Karma: 25
Re: Ghost Fleet
« Reply #4 on Jun 24, 2011, 3:28pm »

---

That is awesome. Sent a link to my buddy who is ex-Navy. He's gonna love it.

---

tistine is a troll. No matter what you say, he will find a way to ridicule it. I encourage everyone to simply boycott him. Witness the responses I got from him. He's not worth the effort.
dwastelander
Scavenger


member is offline




In a world after a great apocalyptic, it will bring a blessing but also a curse!





Joined: Jul 2011
Gender: Male


Posts: 108
Location: Post-apocalyptic South, U.S.
Karma: 5
Re: Ghost Fleet
« Reply #5 on Aug 5, 2011, 10:48am »

---

If I was living during the post-apocalypse, this would be my HQ! One way in and out, by boat. (Depends on the effects of the event, would flying vehicles be mobile is the question.)

P.S. The photo with "The Sea Shadow" was a SWATH Ship: http://tglang.com/SWATH_Ship_R___D.html

---

In those days....everything we once knew is gone, but the beauty of a broken world is still seen. Life has meaning....when every little thing we think is so dare to use fades away, and we for the first time again since ages that have passed...see our world in the view of a child.

Wrote by myself