King of the Wastes
Wasteland King


member is offline




GTFO MY PORCH [F4:PA_Earth][F4:KingoftheWast e]




Joined: Apr 2010
Gender: Male


Posts: 1,883
Location: The Mojave Waste
Karma: 23
KevinTheCynic
Wasteland Warlord


member is offline








Joined: Nov 2010
Gender: Male


Posts: 555
Location: Australia
Karma: 24
Re: Katrina gun confiscation victims
« Reply #1 on Jun 1, 2011, 7:09am »

---

And you're worried about living in the United Kingdom!

---

"Had I been informed of the impending apocalypse, I'da stocked up" -- Dale, The Walking Dead TV series, Season 1 Episode 4

"There are no bad ideas, just a lack of will to execute them." -- Charlie Harper, Two and a Half Men TV series.

"Engines stop running, but I have no fear, 'Cause London is drowning, and I, I live by the river"
'London Calling', 1979
The Clash
Morg308
Raider


member is offline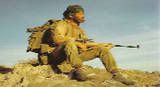 Tired of being tired.





Joined: Nov 2010
Gender: Male


Posts: 490
Location: Arizona
Karma: 25
Re: Katrina gun confiscation victims
« Reply #2 on Jun 1, 2011, 12:51pm »

---

If anyone tries to confiscate my guns, my response will be to give them the ammo first.

---

tistine is a troll. No matter what you say, he will find a way to ridicule it. I encourage everyone to simply boycott him. Witness the responses I got from him. He's not worth the effort.